The environment in which we live in, the air that we breathe and the food that we eat have direct links with our health. The food that we eat provides nutrition for the whole body. Unhealthy food is not nutritious; thereby they directly affect the immune system. Now the skin is the largest organ of the body. It too needs nutrition to remain healthy and glowing. Fruits, vegetables, nuts, water are said to provide glow to your skin.
Overall food choices are directly linked to your skin and hair health. Speaking about hair and scalp, certain foods that are rich in Vitamin A & C, biotin, zinc and niacin are nutritious for your scalp.
Top food choices that affect your skin and hair
Carbohydrates- Diets which are rich in carbohydrates & sweets such as pasta, flour, candy, juice or soda often cause acne. Acne occurs from oil build up beneath the skin. Foods that are rich in carbs increase blood sugar level stimulate certain hormones that results in excessive oil production in the skin. In case your skin is acne prone, you need to cut out those carbs and have more of protein, veggies and whole grains through your meals.
Fatty foods- Foods that contain too much oil and are rich in fat affect the skin and hair directly. Oily foods make your scalp oily resulting in hair fall and dandruff. Similarly, oily foods also make your skin oily resulting in acne. On, the other hand, certain foods that are rich in Omega-3 fatty acids are actually good for your skin as it keeps the skin hydrated.
Dairy Products- Having too much of dairy products can aggravate acne.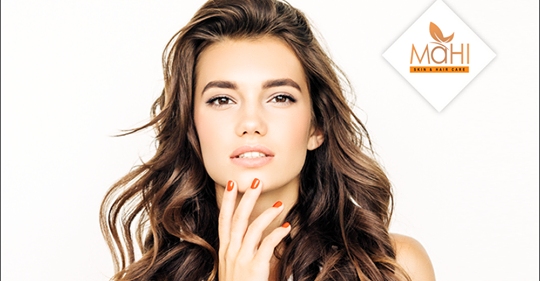 Whom should you consult?
Your food choices affect your hair and skin directly. To know what to avoid and how to lead a healthy lifestyle, speak to
Dr. Deepika Lunawat
at the
Mahi Clinic, Chennai
. She is a renowned
dermatologist
based in Chennai, who can suggest you natural remedies to get rid of skin and hair issues. The Mahi clinic is a one-stop destination where you can get rid of your skin & hair issues.
To book an appointment, call at tel:+91 9176115900.
Mail Us : mahiskinandhair@gmail.com